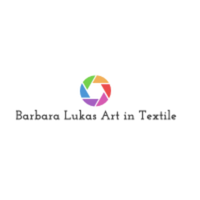 About Art In Textile
Art in Textile is focussed on translating Canadian art into textile forms which lend themselves to passing on the beauty created by one generation to the next.
Art in Textile offers everything needed to promote traditional rug hooking, punch needle hooking, mini punch hooking, embroidery and wool appliqué, including your own creations. We offer
• exclusive patterns
• complete kits
• backings, including quality traditional and primitive linen, monk's cloth, weaver's cloth and rug warp
• Dorr 100% wool fabrics
• Briggs & Little wool yarns for punch needle and traditional hooking (and whipping)
• Valdani embroidery and punch needle floss
For all artists, Barbara chooses to translate into textile form, she first gets permission, from the artist, or from the copyright owner if the artist is no longer alive. She then prepares the images so that they are suitable to each textile art form, enabling textile artists to apply their chosen method to the image. Only the best materials, such as linen backing and 100% wool, are used to duplicate the artworks. This ensures superior quality and durability for the longer term.
A rug hooker since the early 1980's, Barbara Lukas is a member of the Ontario Hooking Craft Guild, The International Guild of Handhooking Rugmakers and Vermont's Green Mountain Rug Hooking Guild. Her work has been exhibited at the Canadian Museum of History and the Shelburne Museum in Burlington, Vermont and appears in several rug hooking books and magazines (See Rug Hooking Magazine for September/October 2012). Her love of fibres and textures has moved her to add multi-media features to her rug hooking, and to explore other textile arts such as wool appliqué, punch hooking, embroidery, and felting.
Questions?
Ask Barbara. barbaralukas@hotmail.com Or visit http://barbaralukas.com/